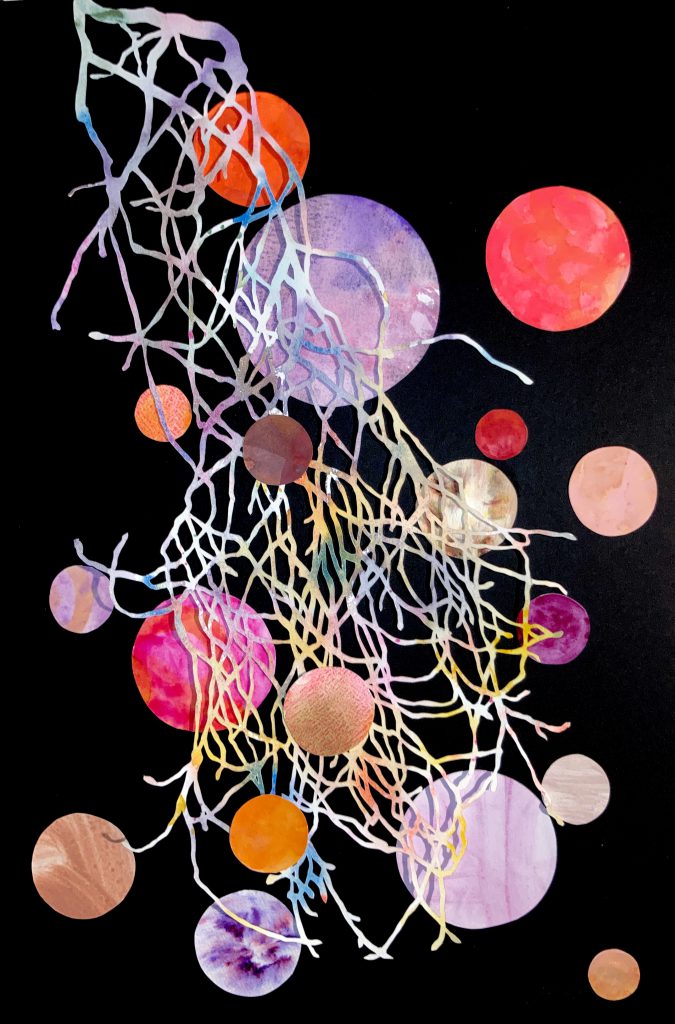 Takkenwerk #4, 30x50 cm, cutouts uit aquarel // Branching Out #4, 30x50cm, watercolour cut-outs
Planten en bloemen, hoe ze groeien, hun vormen en kleuren; ze blijven me fascineren. Om met dat onderwerp te blijven werken, en met waterverf, vind ik het fijnste wat er bestaat.
Plants and flowers, the way they grow; their shapes and colours, they continue to fascinate. Working with that subject, and with watercolour, is my favourite pastime.
Wil je meer weten over mijn werk? Mail dan naar francesvangool@gmail.com // Want to know more about my work? Send an email to the above address.